First of all I want to thank you for downloading my app and I hope it will be as useful for you as it is for me.
The first time that you open the Router Setup Page app (click here to download it) you'll see something like this: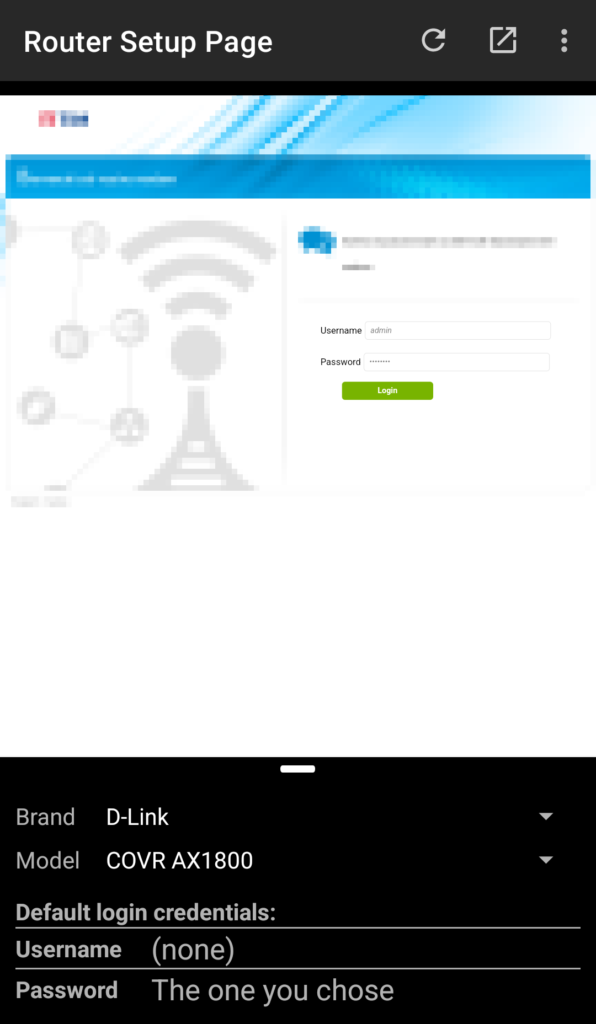 If you're connected to a Wi-Fi network the router setup page should automatically load and the log-in page correctly show on the app. In the lower part of the screen you can easily select brand and model of your router, so that the default username and password will be shown.
If, by chance, you'll find "(none)" written either in the username field, in the password field or in both it means that no information should be input for that field.
Moreover, in the case above, the password is the one that I chose when I ran the router setup for the first time. In this specific case there is no default password that can be used to access the router so, the only way to do it, is to reset to factory defaults the device and run through the setup all over again.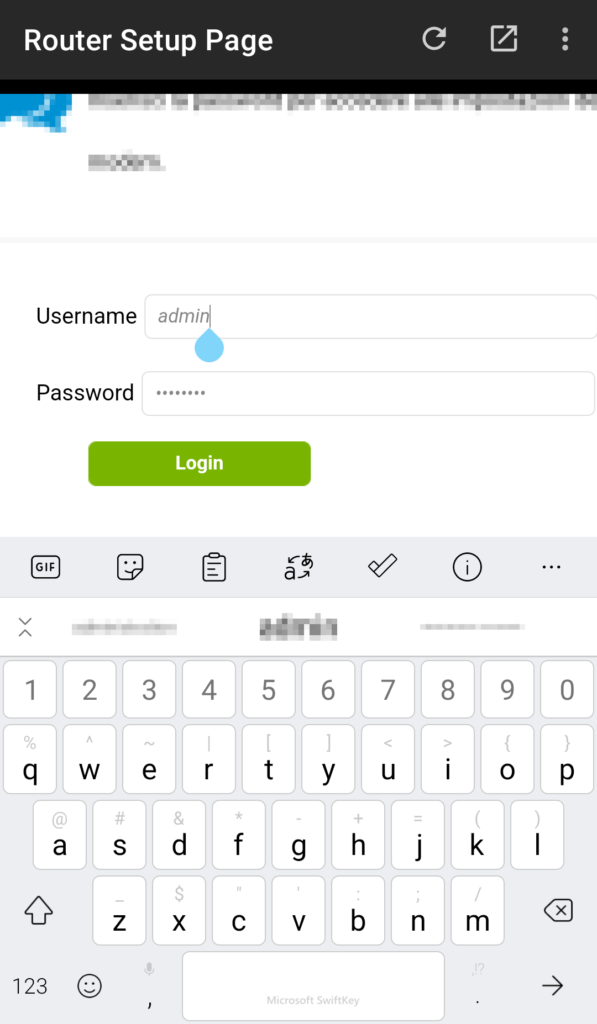 Once you have your default username and password, input them in the form provided by your router setup page.
Once you get access to the configuration page you can simply slide down the lower part of the screen to see the page in fullscreen.
If you're unlucky and you see some weird behavior in the setup page, you can try to load it in an external browser, such as Chrome or Edge, by using the provided button on the toolbar: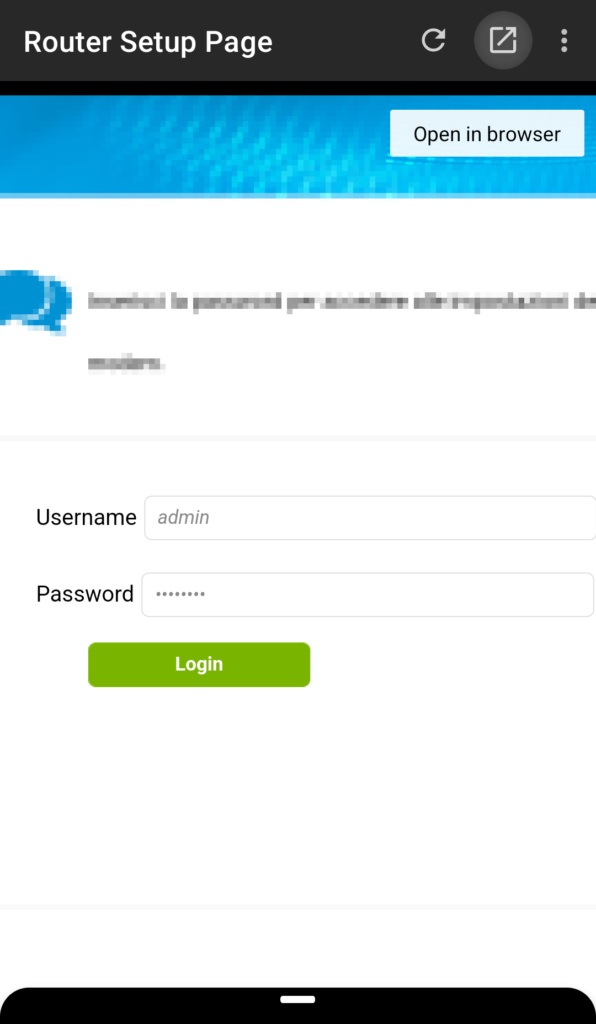 I hope this guide helped you for the everyday use of my app.
Stay tuned!